With special wall mount design and a maximum capacity of 10000VA, WMS-10000 is a much-desired alternative to traditional stabilizers. It operates on an input voltage range of 100-270V to provide complete protection to different ranges of home and office appliances from high/low voltage, high temperature and short circuit.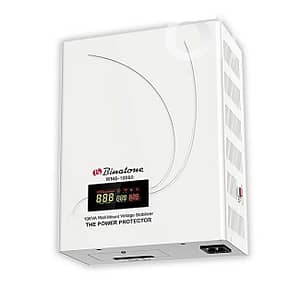 WMS-10000
Specifications:
Central Stabilizer to protect your Home and Office
TCR Series – Traic Voltage Stabilizer.
Fast regulating speed, smooth output waveform, quiet operation.
Specially designed for wall mounting (eye level)
Input Voltage 100-270V
A very fast voltage regulating, response time
USB port for charging mobile phones and power banks
Binatone is committed to providing you with innovative, affordable and well-designed products that add value to your life.
Enjoy convenient online shopping and nationwide delivery on RitePriceNG, at the best prices in Nigeria.